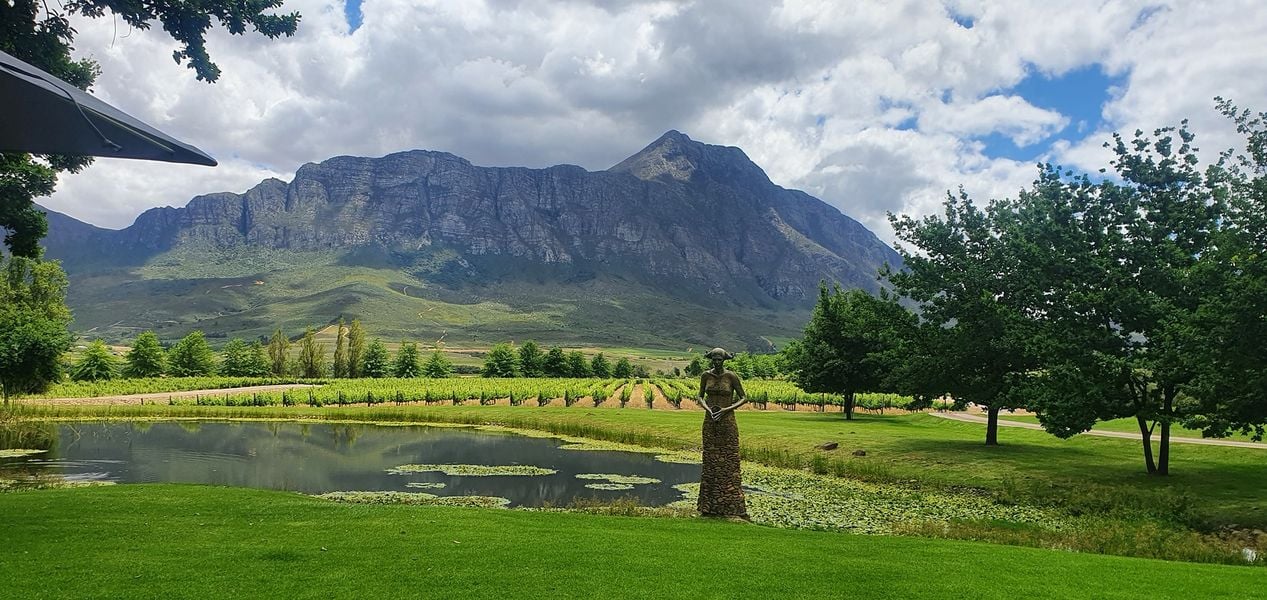 Saronsberg
Despite the modern nature of our facilities and our progressive approach to winemaking, Saronsberg will always be inextricably linked to the history of the land and the valley of which it forms a part.
Flanked on all sides by mountains in the Upper Breede River Valley, Tulbagh is utterly unique in its topography and natural beauty. It was this special character that attracted the first settlers here over three hundred years ago, and the same quality which led to the selection of Tulbagh as the site for Saronsberg winery. Recognising the distinctive terroir and potential of the valley, Saronsberg has joined the mission initially led by Rijk's Cellar to prove the region's capacity for producing wines of outstanding quality.
Saronsberg Cellar nurtures  a unique artistic heritage of South Africa and continuously extends this heritage with new influences in order to evolve within a changing society. The collection features three unique characteristics: it hosts a diverse South African art historical record, secondly it displays artworks in a unique and intimate way and finally it offers a significant sculptural component. For more information about Saronsberg's unique art collection click here
Guests to Saronsberg can also enjoy the Saronsberg Vineyard Cottages, where they have the choice of 16 modern self catering cottages, each with their own patio overlooking beautiful mountain views, modern furnishings,
In addition the on site conference venue can accommodate up to 40 delegates in a variety of configurations, making Saronsberg an excellent option for work functions too.
For more information on Saronsberg's accommodation and conference facilities click here.
Browse our cases of Saronsberg wine available for purchase now.
.