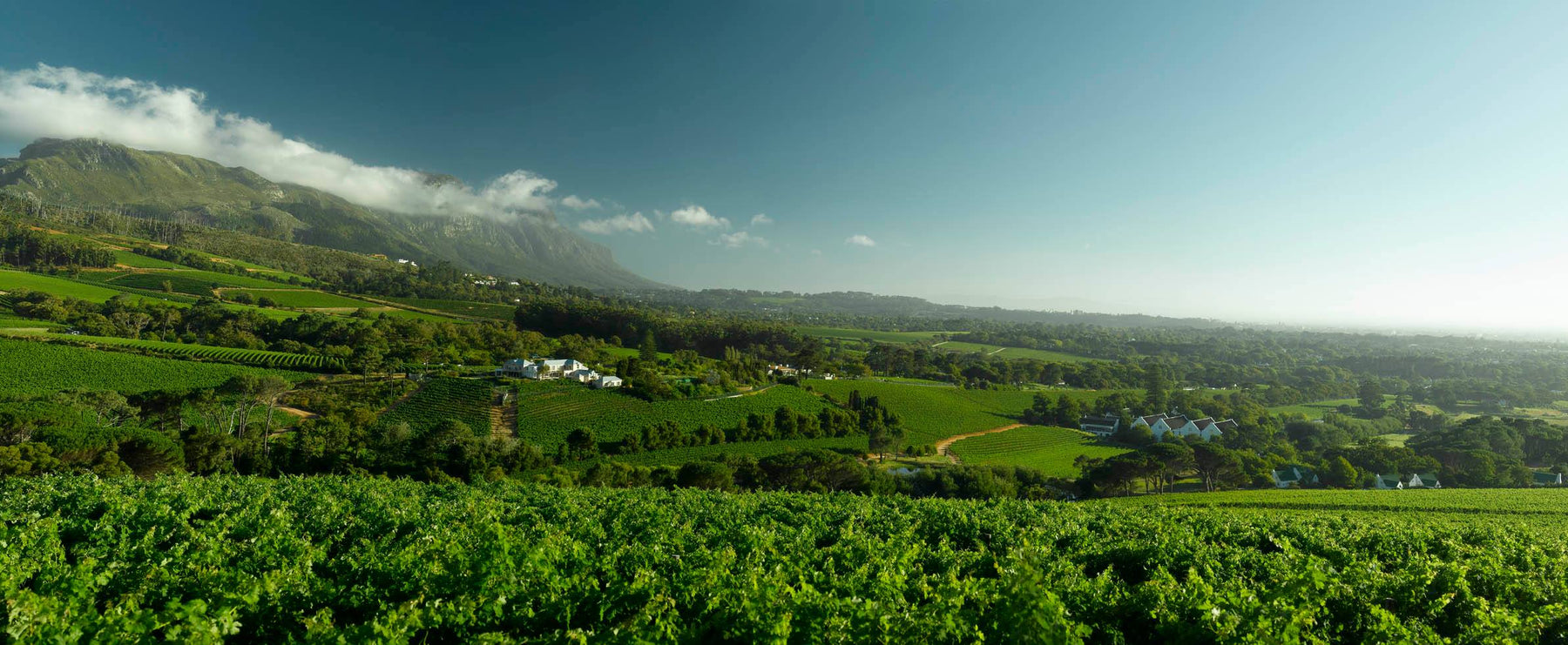 Buitenverwachting
This beautiful farm on the east-facing slopes of the magnificent Constantiaberg and barely 12km from False Bay, originally formed part of the Constantia Estate, which was founded by Simon van der Stel, the first Governor of the new Dutch colony at the tip of Africa.
Rooted in deep, decomposed granite soils and cooled by the temperate sea breezes from the surrounding oceans, Buitenverwachting wines are an expression of this unique climate.
The slow ripening climatic conditions with cold nights and modest day time temperatures translate into fresh, crisp and full bodied wines. Specialising in Sauvignon Blanc, the Constantia climate allows winemaker Brad Paton in conjunction with Viticulturist Peter Reynolds to ripen out all the under ripe green flavours. Most of the sites develop a unique "yellow" fruit flavours, such as melons, passion fruit, yellow apple and gooseberries.
Buitenverwachting's coldest most south facing vineyards, also referred to as "Husseys Vlei" is an exception to the ripe style of Sauvignon Blancs. These sites produce Sauvignon Blancs of distinctive "green" but rich flavours similar to Green Peppers.
Only a few North Facing Vineyards with full sun exposure are suitable for Buitenverwachting's Bordeaux red varietals. These wines are matured in French Barrique barrels for a period of two years and develop into complex, dense and fresh wines.
Whether you visit to enjoy a Wine Tasting in their historic wine cellar,  a picnic on their beautiful lawns or a tasty meal at either the Beyond Restaurant or the Coffee Bloc, a day at Buitenverwachting is never a bad decision.
Browse our cases of Buitenverwachting wine available for purchase now.