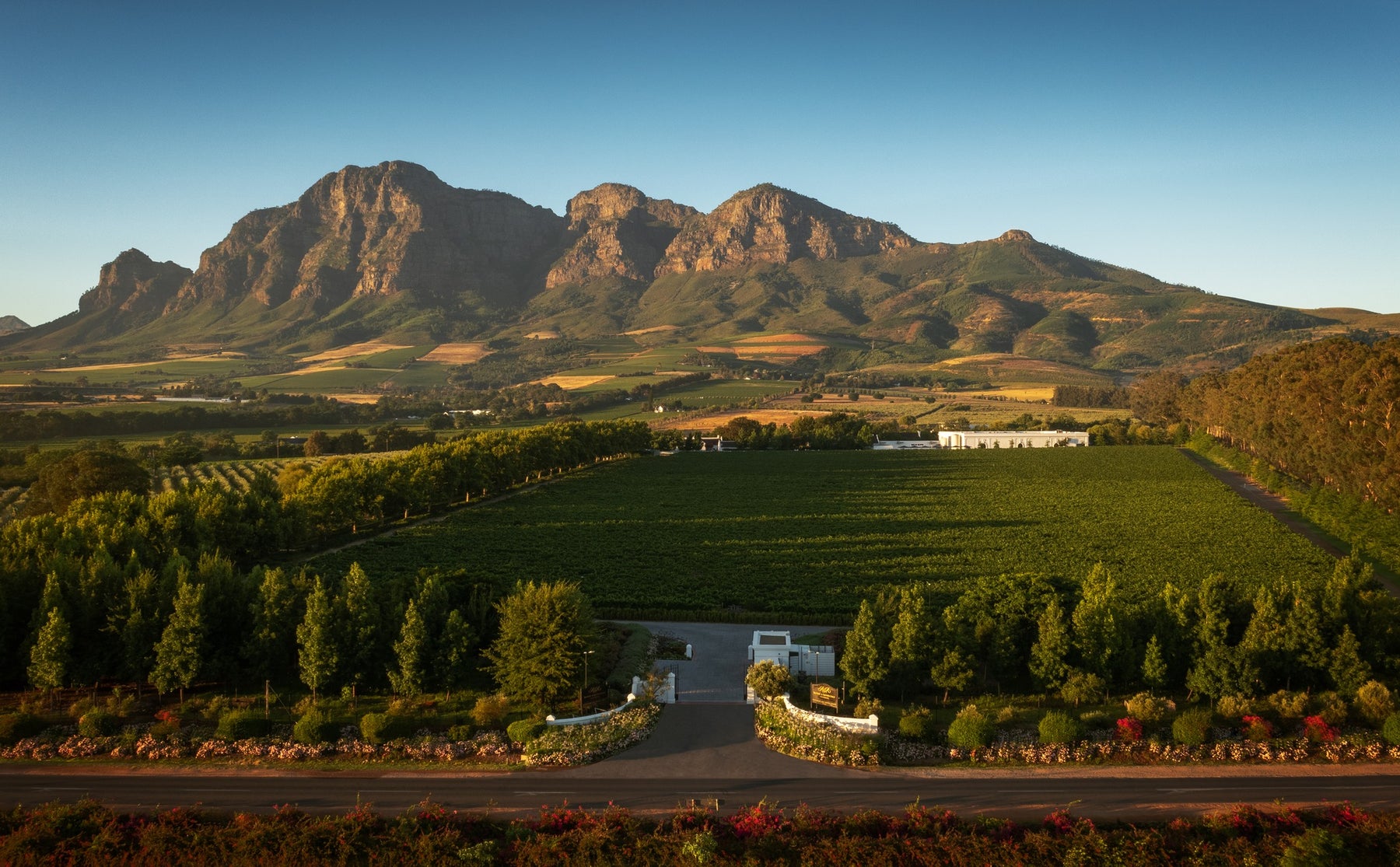 Rupert and Rothschild
In the autumn of 1997, a truly prestigious pair – the late Dr Anton Rupert of South Africa and the late Baron Edmond de Rothschild of France – came together to establish Rupert & Rothschild Vignerons, and in so doing, fulfilled a shared vision. A dream to create iconic South African wines of exceptional quality, sealed with a promise to uphold an unwavering dedication to precision, and perfection. Today, the next generation of the Rupert and Rothschild families stand as the gatekeepers to their fathers' legacy.
The Rupert & Rothschild restaurant invites you in to savour memorable mealtime moments in a serene setting – part French, part South African in aesthetic; all warmth and class and comfort in aura. Set against a backdrop of vineyards and mountain views, the venue champions intimate, elegant dining, with a focus on dishes that reflect Head Chef Adrian Hadlow's love for honest food, simple food – food that's crafted with integrity, and plated with an artist's eye.
Adjoining the restaurant and the quiet calm of the outdoors is the Rupert & Rothschild tasting centre – an ambient space embodying an understated elegance. Custom-made French oak furniture and a selection of artworks from the Rupert Museum make for a fine and intriguing setting – an ideal base from which to enjoy a whole world of wine under one roof.
Browse our cases of Rupert and Rothschild Wine available for purchase now.