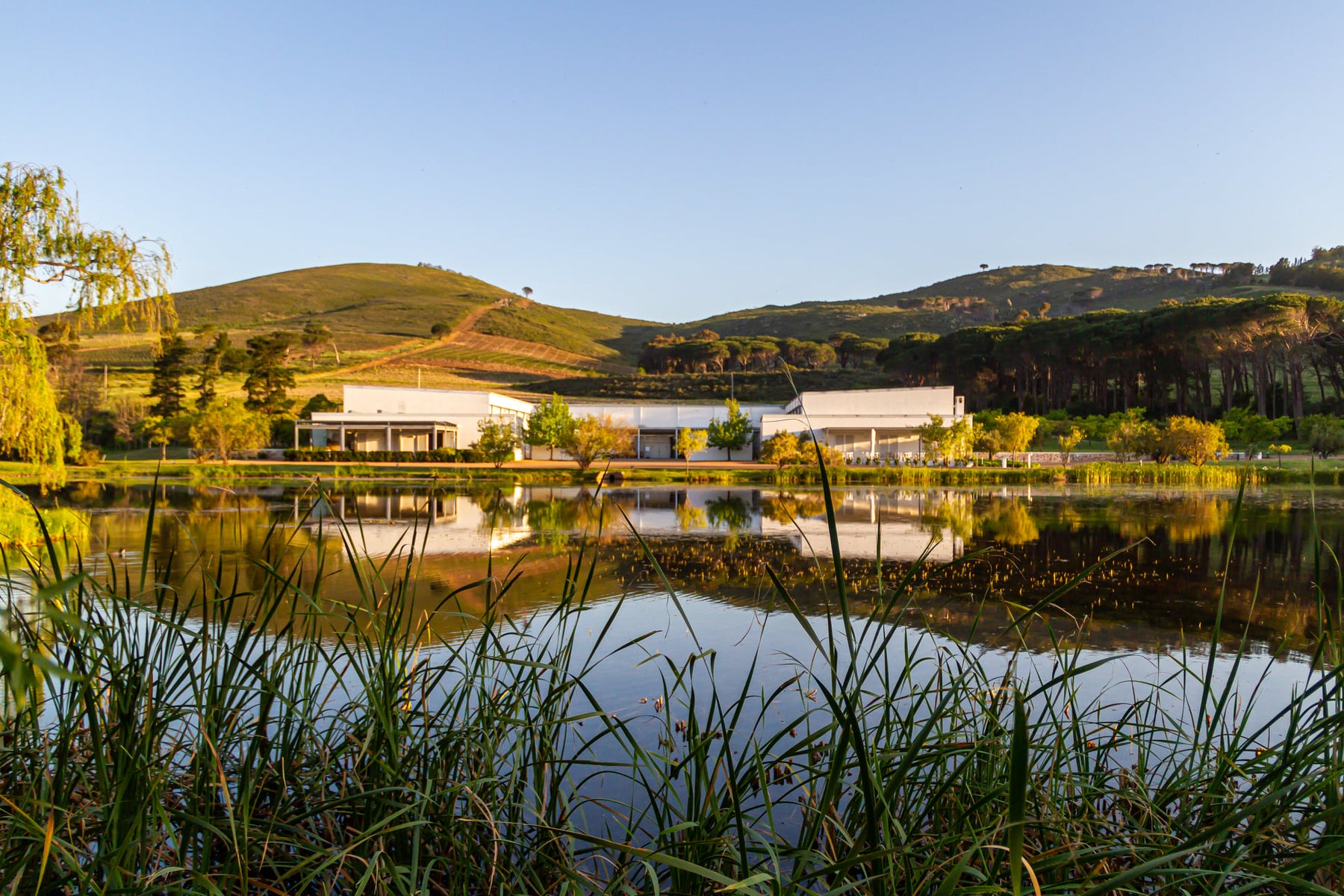 Morgenster
Family-owned and family-run, Morgenster Estate has a long history dating back 300 years. Situated near the foothills of the Helderberg Mountain in Somerset West, they produce award-winning Bordeaux-styled wines, Italian cultivars and extra virgin olive oil. 
The Morgenster team aims to inspire people to dream big, through sharing their founder's story, his persistence, tenacity and unflinching commitment to quality. They continue his legacy as Morgenster's fine wines and olive oils go out into the world to the rhythm of: place, people, passion…
Visitors to the farm can enjoy the contemporary tasting room, perched on the edge of a dam, with views of mountains and wetlands, where they can experience a variety of both wine and olive oil tastings in a bucolic setting.
Browse our cases of Morgenster wine available for purchase now.