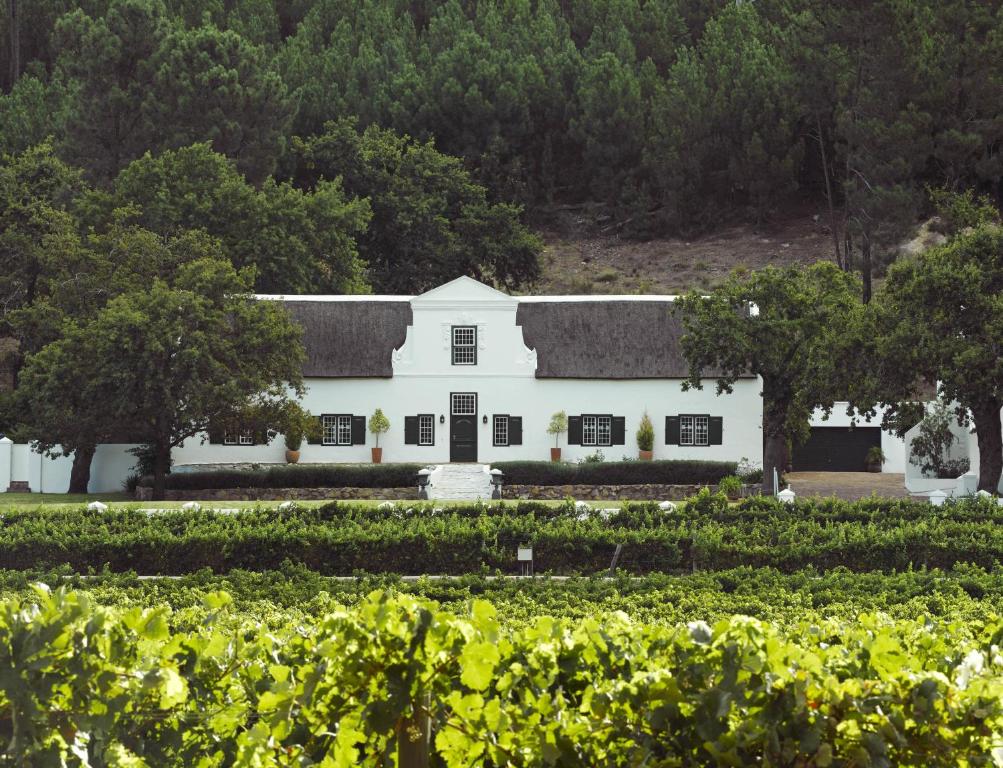 Rickety Bridge
Located between the Dassenberg Mountain and the Franschhoek River, the vineyard blends perfectly into an almost picturesque panorama. Rickety Bridge is a winery with a long tradition.

This scenery paired with the unique Franschhoek terroir is perfectly suited for winemaker Donovan Ackermann to create excellent South African wine. The noble wines are aged in the recently restored wine cellar. The progressive Rickety Bridge winery relies on the most modern standards in wine production and the winemaker combines perfectionism with passion.

From Panna Cotta and Wine Pairing to Cellar Tours and Cycle Tours, at Rickety Bridge we offer tailored experiences for all. Bring the kids, friends and family. Come through for the day or sleep over in luxury Winelands Accommodation.
Browse our cases of Rickety Bridge available for purchase now.