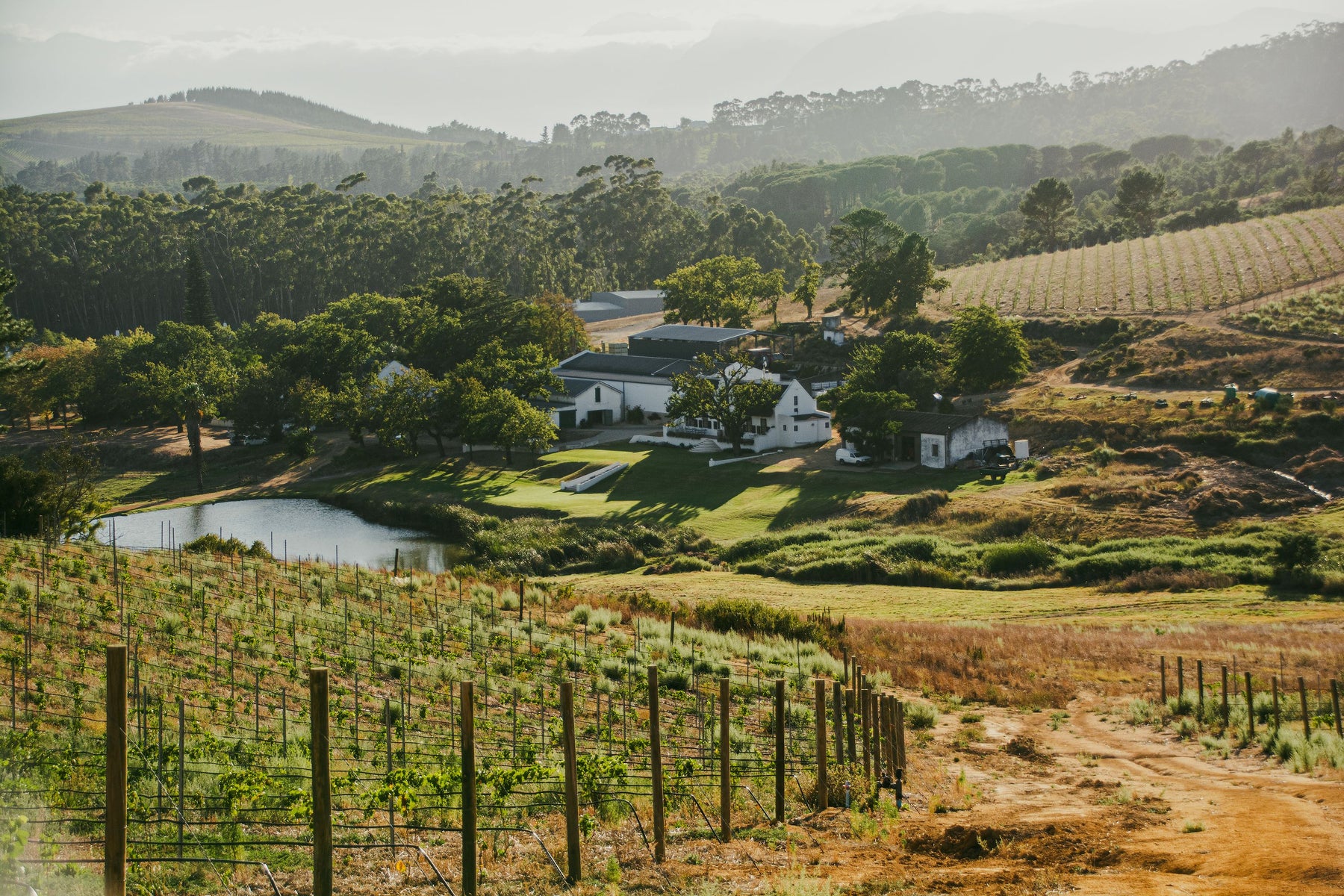 Lievland
Lievland, which is Afrikaans for Loveland, is a historic farm with a long quirky history. The manor house dates back to 1865, and many a pioneering spirit have called it home through the years. The pursuit of winemaking has been a common thread, and each of these stories are woven into the rich history of the estate. Like the one about the legendary baroness from Latvia, a widow with 5 children, who famously plowed the vineyards with a horse. Or the story of the visionary woman who barrel-fermented a Chenin Blanc long before it became standard practice. Then there was the wine virtuoso who put Lievland on the map with an iconic Shiraz that people still talk about today. The most recent Lievland anecdote involves a tender story of a pair of horses who adopt a baby springbok; this bucolic scene of the mismatched animals grazing in the paddocks delighted visitors to the estate. This unusual love story became the inspiration for the Lievland wine labels.

Lievland Vineyards was acquired by MAN Family Wines in 2017. José Conde and Tyrrel Myburgh, co-founders of MAN, had been on the lookout for the perfect farm to base their growing wine business. What they didn't anticipate was that they would fall in love with a "sleeping beauty" of a farm, much in need of restoration. The charming but overgrown estate was hiding in plain sight along the Route 45, a winding road leading out of Stellenbosch which is dotted with well-known wineries. Lievland had a track record of producing stellar wines, but had been lying dormant for over a decade. Undeterred by the enormity of the task, the team at MAN set about restoring the integrity of the vineyards in order to realize the goal of making world-class wines.
Browse our cases of Lievland wine available for purchase now.