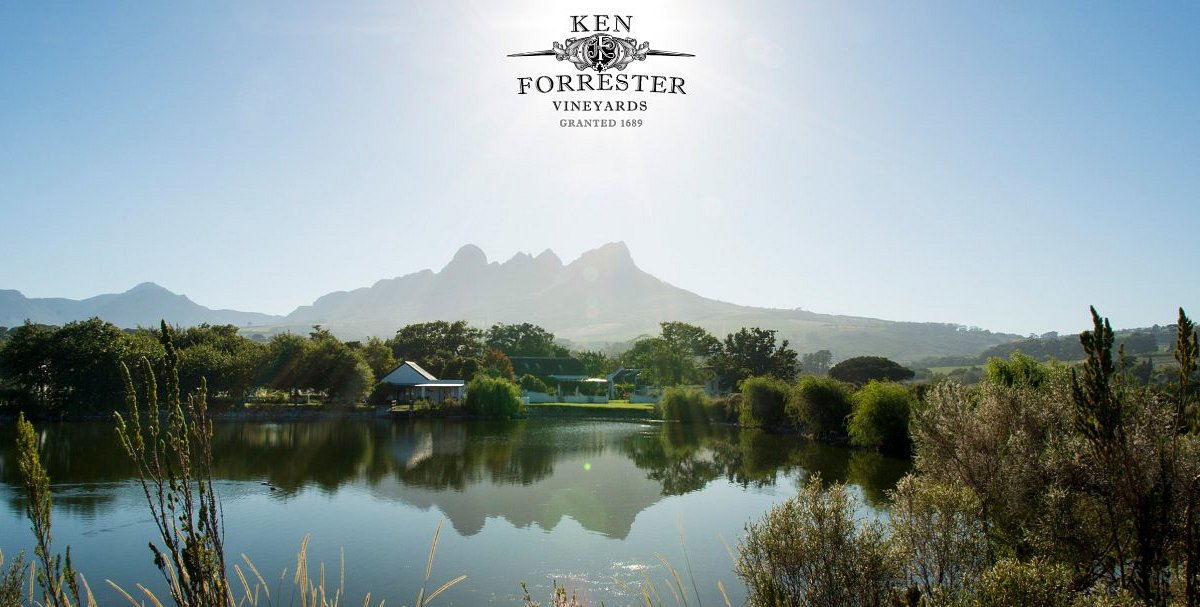 Ken Forrester
A VISION FOR SUSTAINABLE FARMING
It is our vision to improve the lot of our employees by growing our business and thereby providing maximum job opportunities in a market that is desperate for support. We go a step further, we farm sustainably with no herbicides or pesticides, we till by hand, hugely labour intensive, but very satisfying, we prune, thin bunches and leaves all by hand and finally we harvest by hand. This additional employment we hope goes some way to improving the quality of life in our community and we know that if every community looked after their own, no-one would go wanting. This is our proposal, and consequently each bottle is a victory and represents a small change – for the better – in someone's life.
INTEGRITY & SUSTAINABILITY AT KEN FORRESTER WINES
The seal means the South African Wine and Spirit Board certifies:
The vintage, variety and origin that are shown on the label are correct
The wine has been produced sustainably, in an earth-friendly manner
The wine can be traced all the way from the vine to the bottle
It was bottled in South Africa – so it is 100% South African!
OUR WINEMAKING PHILOSOPHY
We manage our vineyards in a sustainable manner. Our workplace environment and work ethic should be a shining light in the industry. We create a range of handcrafted, individually made wines that suitably complement a wide variety of food styles and provide excellent value. Our winemaking is targeted at three distinctly different tiers, reflecting the demand from the market.
Browse our cases of Ken Forrester here.