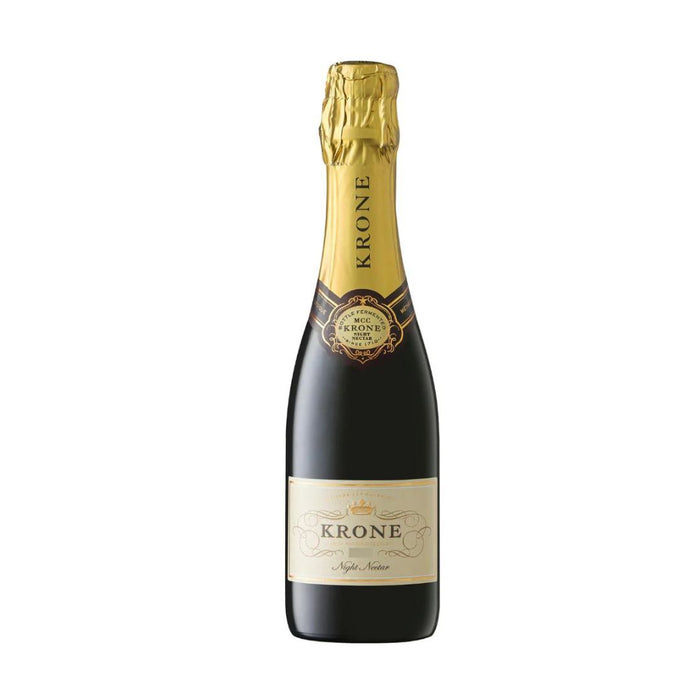 Case of 12 Krone Night Nectar Vintage Demi-Sec (375ml)
Original price
R 1,380.00
-
Original price
R 1,380.00
Tasting Notes

Bright, alpine freshness, pine needles in the snow. Lifted aromatics of honeysuckle and apple blossom, the promise of spring. Then, a panoply of apples; Golden Delicious, baking, studded with cinnamon; a squeeze of fresh lime awakens the senses. The cooler growing conditions of the 2020 vintage give this usually plush Cap Classique, a teasing push and pull. Richly fruited and generous on the palate balanced by an electric lemony acidity. Textured and full of detail, there is an intriguing chalkylime minerality, against which a flush of stone fruits burst, juicy bites of nectarine and peach, and a classic note of lemon drop opulence. Savoury salted caramel on the back palate is buoyed by a feather-light mousse, and drawn into a refreshing, poised finish.

Food Pairing

A dance of brightness and opulence, Night Nectar demands rich, indulgent dishes. Creamy and fragrant butter chicken curry hits all the right notes as does smoked fish croquettes with lemon aioli. Refreshing yet plush, it pulls you into the realm of the sweet too. Think honeycomb and salted caramel or lemon, poppy seed and goats cheese cheesecake.
Ready to explore the wine farm? Find out more about Krone here.