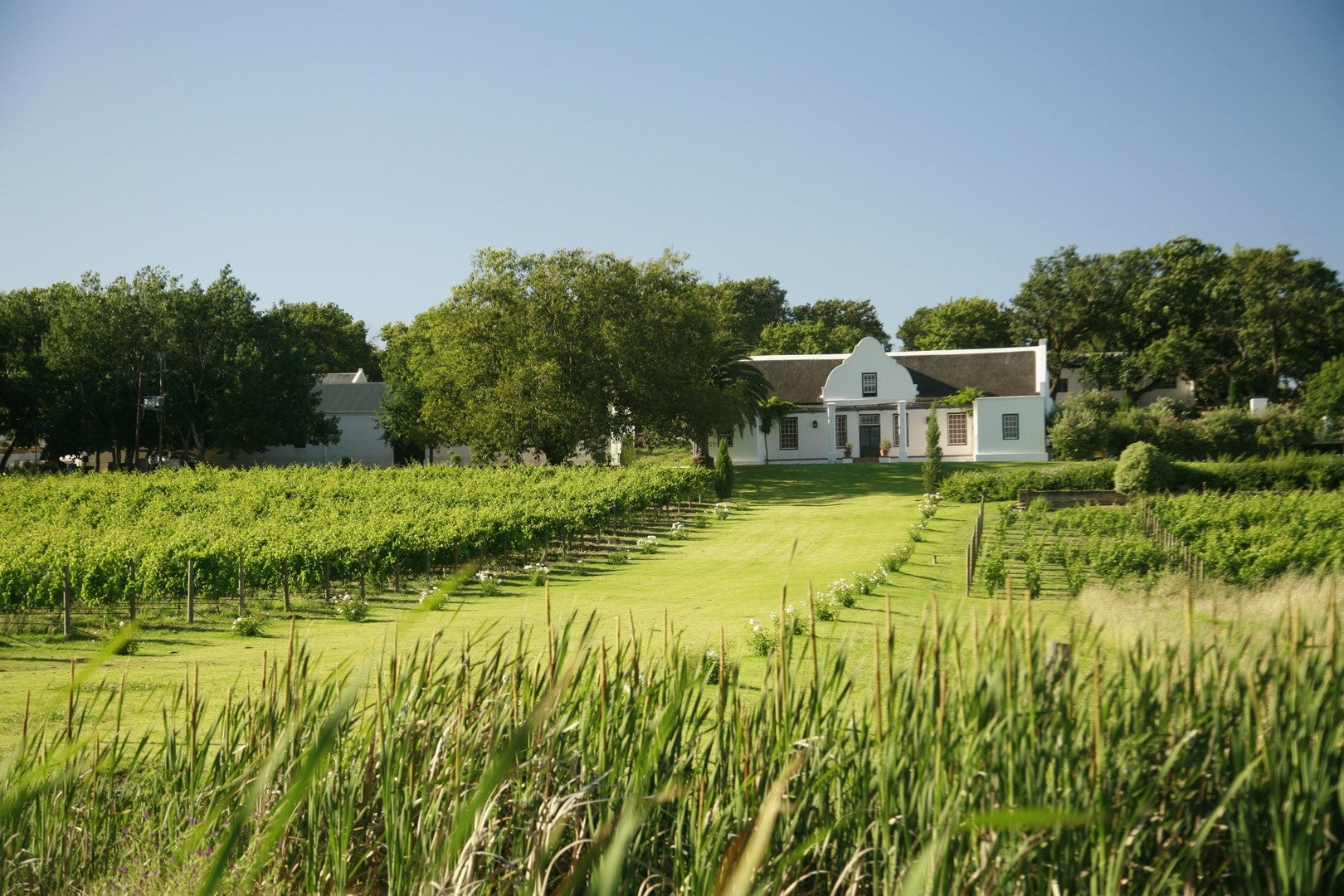 Vondeling
Our vineyards run off the South-facing slopes of the Paardeberg Mountain. The decomposed granite soil, along with habitual afternoon South Westerly winds, give our wines a vibrancy in an otherwise warm climate area.
As a destination Vondeling includes a historic Cape Dutch homestead, a beautifully appointed tasting room as well as St Clement's Chapel; a consecrated church and wedding venue.
There are breathtaking views of mountains and vineyards in every direction. It's a privilege to be able to view the surrounding landscape from the highest peak of the Paardeberg where you'll find one of the Cape's original Signal Cannons, which was once used to communicate to farmers that a ship had arrived in Cape Town's Table Bay Harbour.
The Paardeberg Mountain is rich in indigenous fynbos. Vondeling is actively involved in preserving and protecting this natural heritage. This manifests itself in many ways: from being a Conservation Champion of the WWF, a proud member of The Paardeberg Sustainability Initiative, starting a fundraising initiative in partnership with WESSA (the Wildlife and Environment Society of South Africa); and even to the coffee table book, Fire to Flower, which acts as a species identification field guide for the Paardeberg and surrounding areas.
Browse our cases of Vondeling wine available for purchase now.