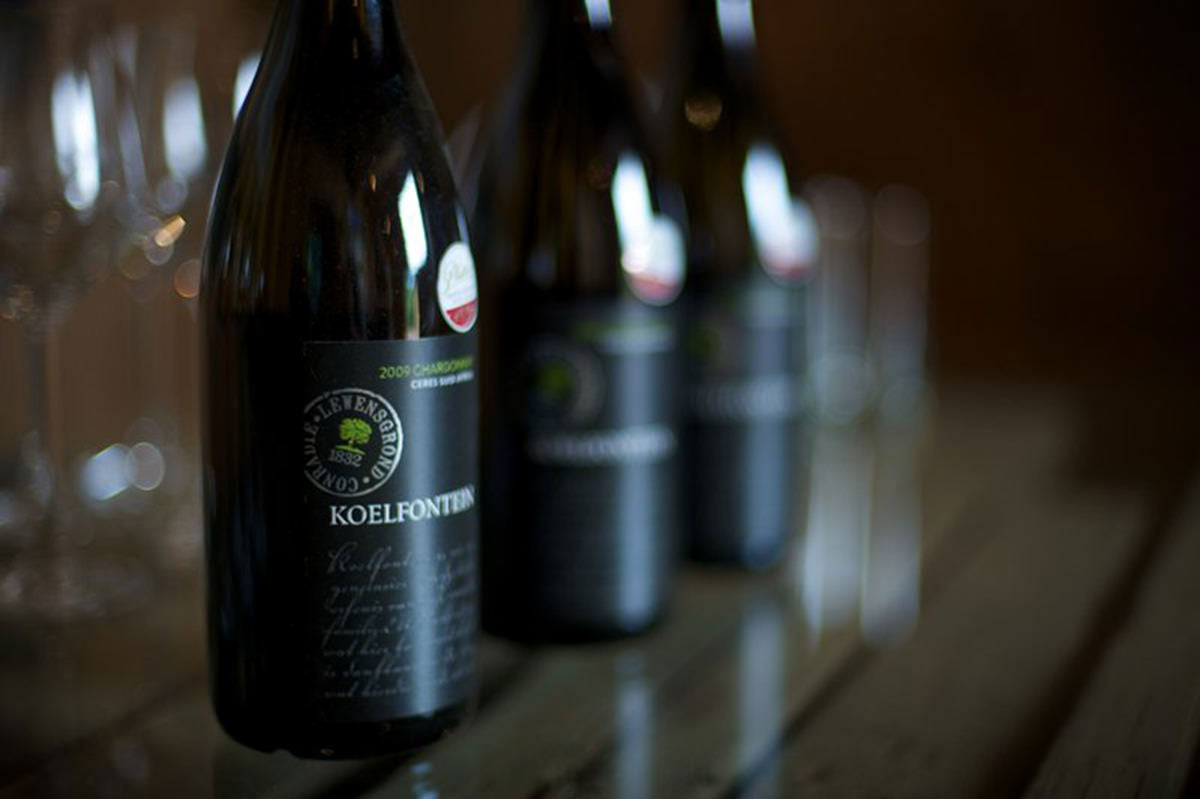 Koelfontein
Koelfontein has been the proud heritage of seven generations of the Conradie family. 
This is the legacy of Koelfontein farm, one which continues to sustain the lives of all who toil here in the Ceres valley to ultimately bring its bounty to other families far and wide.
Fruit farming is the central focus of their business. Their top quality fruit is distributed locally and exported to numerous foreign markets, and is cultivated for fresh consumption, canning and sun-drying. Wine grapes are also grown on a small scale and the award-winning wines made from it are marketed under their own "Koelfontein" brand. They have also entered the tourism market with the renovation of one of their historical farm houses, Die Kloof, which is now a self-catering cottage.
Click here for accommodation options.
Browse our cases of Koelfontein wine available for purchase now.