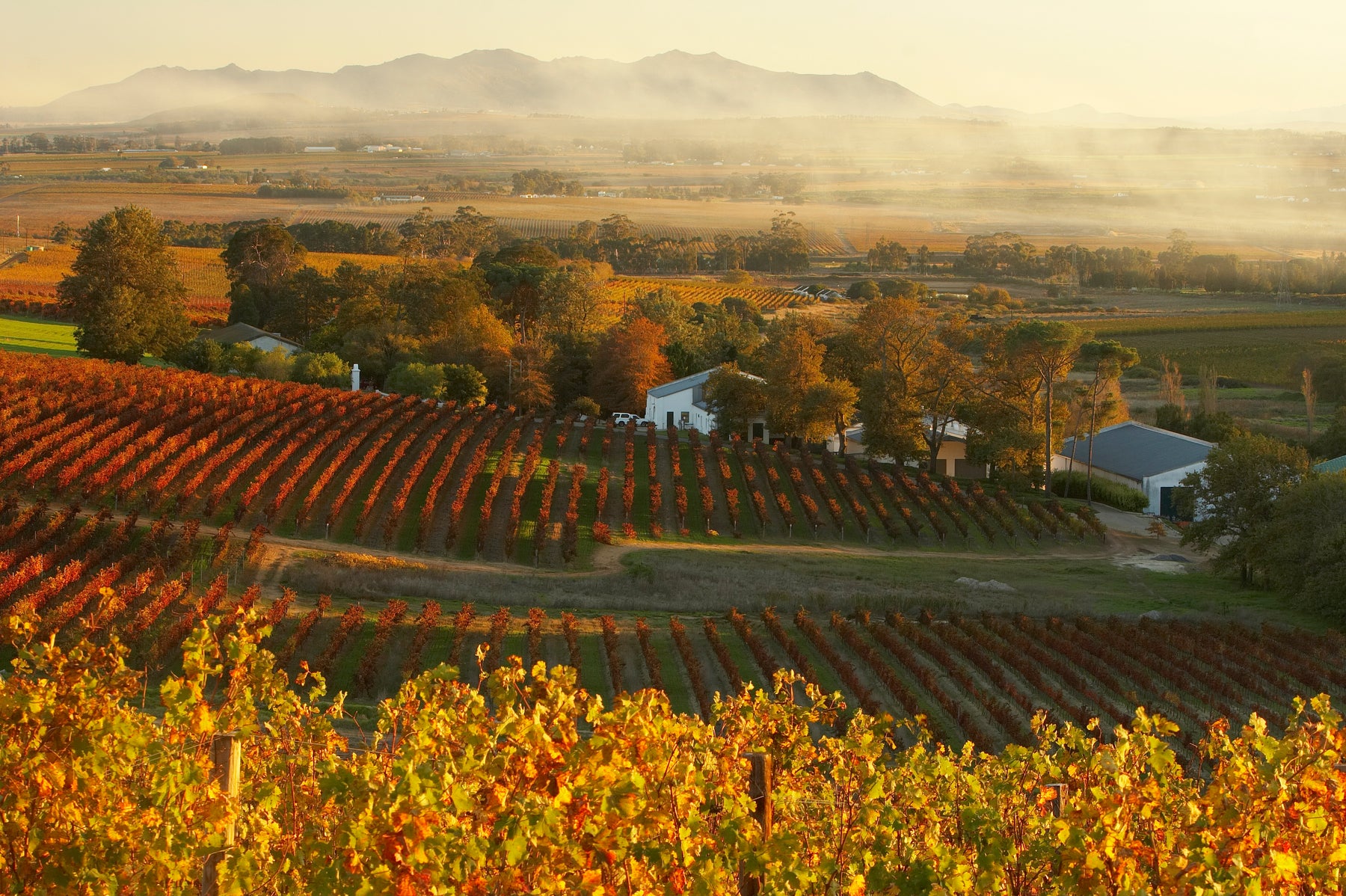 Hartenberg
Nestled in a valley on the free-draining, north-eastern slopes of the Bottelary Hills in Stellenbosch,  Hartenberg enjoys a Mediterranean climate of warm, dry summers and cold, wet winters. 
Hartenberg's vineyards face north, west, and east, with varietals planted to take advantage of either morning or afternoon sun. There is a difference in altitude of some 250 metres between the northern and southern vineyards.
Hartenberg is one of only twenty five wine estates to be awarded South African First Growth status.  This essentially means that Hartenberg scored 95 or more for best practise in both the vineyards and in the cellar. Hartenberg Family Vineyards is also proudly a founder signatory to SA's Biodiversity In Wine initiative.
Click
here
for more information about wine tastings, lunches and picnics currently available to visitors to the farm.

Or watch our videos below to learn more about the farm, it's amazing people and the other key factors that makes Hartenberg so special:
Video 1: Meet Hartenberg's Cellar Master - Carl Schultz


Video 2: Hartenberg's Sustainable Farming Ethos



Video 3: A Virtual wine tasting of our Hartenberg Mix of Six's available



Video 4: A vineyard tour with Hartenberg's viticulturist Wilhelm Joubert



Video 5: Gravel Hill - The background behind Hartenberg's Flagship Red