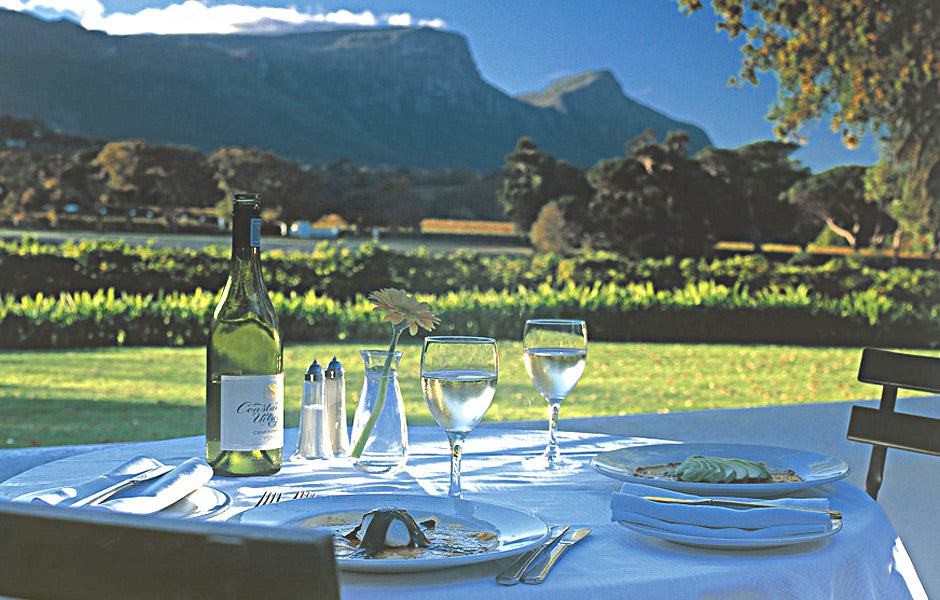 Constantia Uitsig
In 1685, Simon van der Stel recognized the potential of the decomposed granite and sandstone soils in the sheltered valley facing False Bay, bounded by sea on both sides. It's why he chose this area to plant the first vines in Southern Africa.
Here, beneath the rich sandstone slopes of Table Mountain, the crisp Atlantic ocean breeze and the gentle climate have all combined to create consistently exceptional wines for the past three centuries.
Being the lowest lying farm in the valley, Constantia Uitsig's rich, fertile soils are ideal for producing world-class whites (like Semillon, Sauvignon Blanc and Chardonnay). Their growing conditions also provide the optimal weather for producing optimal wines.
There is usually a slow build-up to summer, followed by a mild sunny season that benefits from crisp Atlantic breezes that help to cool the vineyards off and keep them dry.
The team tries to work as naturally as possible: cover cropping, mulching, as well as using integrated pest management programmes. Flowers play a central theme at Uitsig too – welcoming a diversity of beneficial insects and bright colours to the vineyards whilst their farm-made compost enriches the soil.
Click here for wine tasting and here for restaurant bookings. 
 Browse our cases of Constantia Uitsig wine available for purchase now.