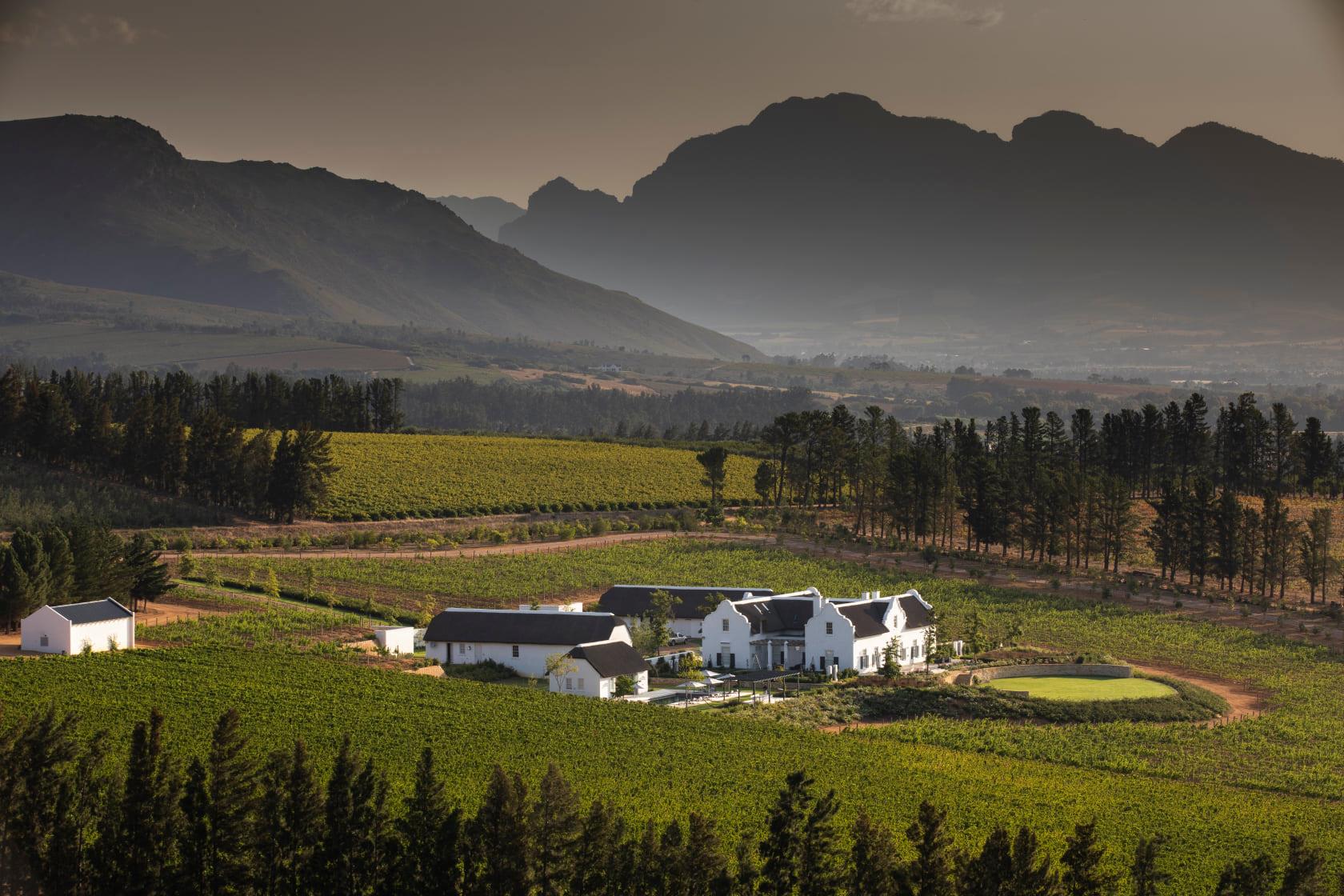 Brookdale
At Brookdale, the Rudd family saw opportunity and potential in what was, at the time, an overgrown and under-used area of land in the Paarl Winelands. Tim Rudd, proprietor, acquired the property with a clear vision in mind to create a world-class country estate that encourages the freedom to be curious, to try new things, to test the limits and to pioneer new paths.
Brookdale Estate is the pinnacle of the Rudd family's passions. Here, Mediterranean varietals, a unique Paarl terroir and unusual winemaking techniques are brought together under the visionary hand of owner, Tim Rudd, and winemaker, Kiara Scott. The first step in this vision – produce fine and interesting wine blends using unusual varietals in a South African context. Before vines could be planted, 67 hectares of alien vegetation and overgrown vines had to be cleared in order to restore balance to the land. Indigenous vegetation and gardens were created in abundance alongside new, thoughtfully planted vineyards.
Brookdale Estate is also home to an elegant Manor House set against a dramatic backdrop of the Klein Drakenstein mountains, a refuge of wellness and tranquillity. We have broken ground on the upcoming restaurant and tasting lounge where you can once again expect the unexpected with menus crafted by Gary Coetzee and tasting experiences that serve to nourish your mind as much as your palate.
Our wines will spark your interest while they dance along your palate. Our guests are encouraged to feel at home in the privacy and elegance of the Brookdale Manor House, while we look after all aspects of their wellbeing. A space to pause and breathe. Joy, peace and tranquillity permeate the atmosphere all around you.
Browse our cases of Brookdale wine available for purchase now.