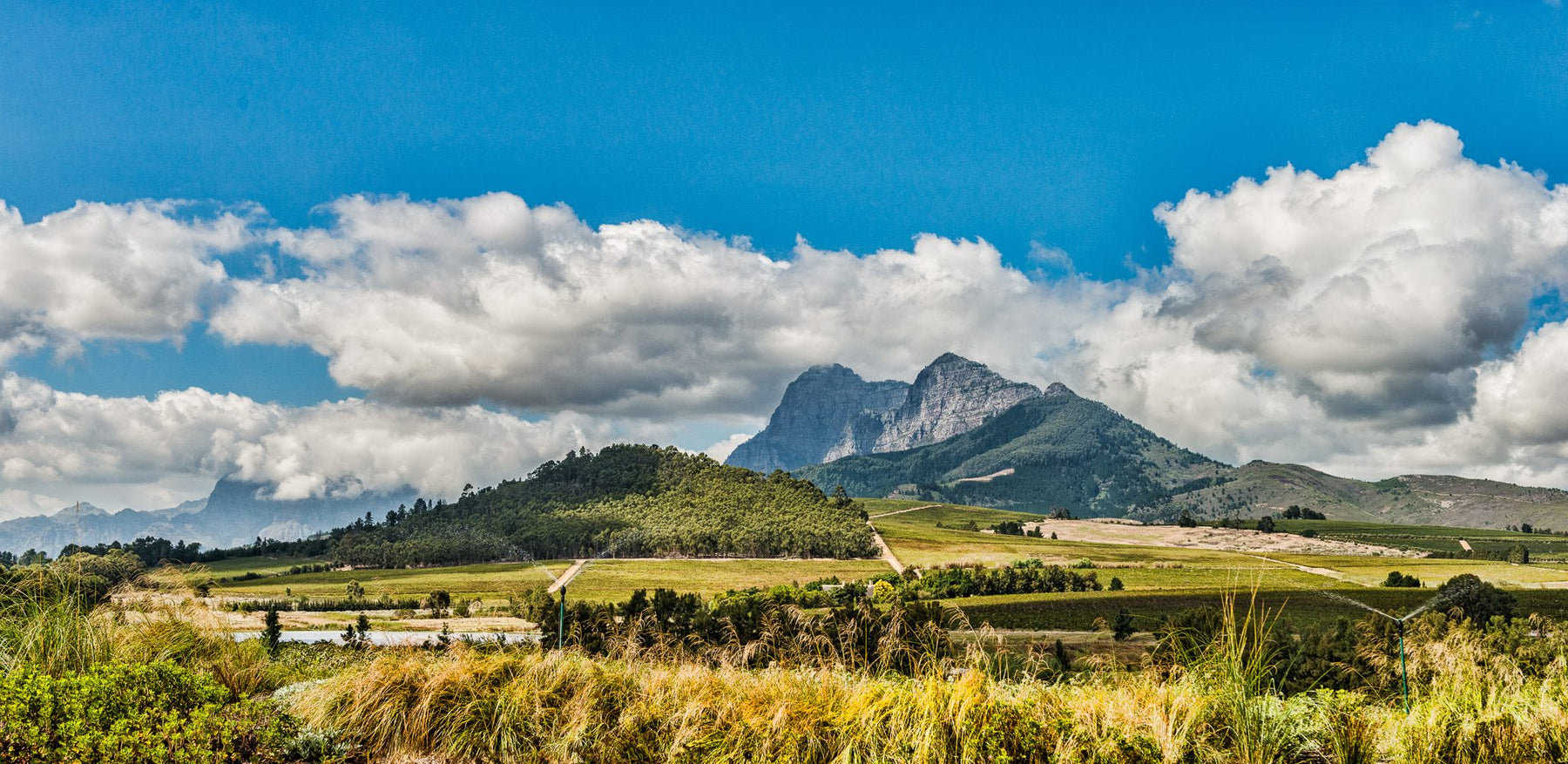 Anura
Positioned on the foothills on the Simonsberg Mountains, Anura boasts a wide variety of soils, slopes and microclimates. This allows them to grow a wide selection of cultivars, some uncommon in South Africa, and also to match each cultivar with its ideal soil and microclimate. With each passing harvest they learn more about our soils and vineyards, and refine the vineyard and cellar practices in order to create the finest wines for our unique terroir.
Anura's passion is red wine, and with plantings of Mourvédre, Petit Verdot, Grenache, Pinot Noir, Sangiovese and Malbec, among more classic, locally grown varietals, they aim to produce handcrafted wines for individuals who are looking for something unique and distinctive.
In the vineyards, Tymen strives to utilise practices that best suit a particular varietal, including specific canopy management, control of the yield, trellising and irrigation control. The grapes are harvested by hand at optimum ripeness. The grapes are first machine-sorted to remove leaves, broken berries and stalks, and then hand-sorted to ensure that only the best bunches are selected for crushing.
Careful attention is paid to each lot of grapes, based not only on the cultivar but also on the particular block concerned. Block 10 for example, consistently produces their award-winning Merlot Reserve which has won numerous double gold awards and trophies. Based on these factors, the cellar team decides on crushing methods, yeast type, fermentation method and temperature, type of wood for fermentation and ageing, as well as filtration methods required and a host of other factors, in order to ensure that the individual character of each lot of grapes is carried through to the bottle.
At Anura, they aim to produce wines which combine the robust fruit of the New World with the elegance and complexity of Old World winemaking styles.
Browse our cases of Anura wine available for purchase now.